PHH Solicitors are Prenuptial Agreement Specialists on the Flyde Coast and across Lancashire areas.
If you are getting married, a professionally drafted Prenuptial Agreement can help you safeguard your assets for your future in event of a relationship break down and divorce.
A Prenuptial Agreement (also known as a Pre-Marriage Agreement) is a legal document which allows you and your partner to agree on a fair and appropriate financial arrangement.
We can assist and advise on a Prenuptial Agreement if any of the following factors apply to you:
You are bringing wealth into a marriage.
You have inherited wealth, or are due to inherit during the course of your marriage.
You have children who are due to marry and want to protect your family's wealth for the future.
You are getting married and you own a business and want to protect your business assets.
You have been married before and want to ensure your children's inheritances are protected.
You are the beneficiary, settlor or trustee of a trust, wanting to ensure that trust assets are protected.
Is a Prenuptial Agreement enforceable in English Law?
In English Law, a Prenuptial Agreement is not strictly binding. However, English Courts will uphold it if the Agreement is freely entered by both parties with a full and fair appreciation of the implications.
A Prenuptial Agreement will not be upheld if it leaves a person (or any children) in a position of financial need.
Request a Call Back
Make a quick enquiry below and one of our experts will call you back.
We wouldn't have done it without you.
" Thank you for all your work, help and advice, especially the empathetic way you dealt with me and our family in what has been an extremely upsetting time. "
You have made an emotional and difficult task easy for us.
" We would definitely recommend your services to anyone looking for a professional, prompt and friendly company. "
Extremely happy with the service provided and outcome.
" Thank you so much for the very professional, kind and sensitive way that you have dealt with my clinical negligence case. "
Why choose PHH Solicitors to draw up your Prenuptial Agreement?
PHH Solicitors' Family Law Department has over 30 years' experience assisting couples with their Prenuptial Agreement. Our qualified Solicitors can guide you through the process and will ensure that both your interests are fairly represented.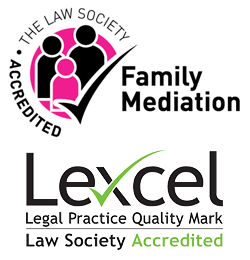 Get in Touch
Complete the form and one of our solicitors will get in touch to discuss how we can help. We will aim to respond within an hour.