PHH Solicitors based on the Fylde Coast and across the Lancashire region, offer specialist Employment Law advice in order to support your business.
Should you be confronted with an employment law problem, workforce dispute, or a threat of litigation, our Employment Law Specialists will help you to find the best resolution for both Employer and Employee. If the dispute results in a Tribunal or Court proceedings then we can offer representation to you and your business.
We can offer expert advice and assistance with:
Wages Claims
Discrimination Claims
Harassment at Work Claims
Unfair and Constructive Dismissal Claims
Breach of Contract Claims
Settlement Agreements
Arbitration And Mediation
Request a Call Back
Make a quick enquiry below and one of our experts will call you back.
Why choose PHH Solicitors to represent your business?
PHH Solicitors is a Lexcel Accredited Law Practice and dedicated to maintaining exceptional levels of client care. Established for over 30 years, we provide first-class legal advice and assistance for businesses.
We understand the complexities of business and the support that a business needs to grow. PHH Solicitors have successfully supported and represented our commercial clientele for many years.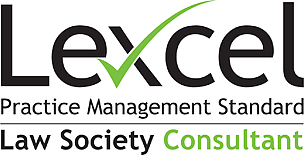 Get in Touch
Complete the form and one of our solicitors will get in touch to discuss how we can help. We will aim to respond within an hour.