PHH Solicitors are the Court of Protection legal specialists on the Fylde Coast and across the Lancashire region.
Should a family member or loved one experience difficulty making their own decisions – and there is no Power of Attorney in place, it may be necessary for you to make an Application to the Court of Protection for a "Deputy" to safeguard and manage their financial affairs.
Our dedicated Court of Protection Solicitors can explain fully about applying to the Court of Protection and the legal duties of Deputyship, with clear jargon advice and timely action to help speed up the Application.
We can advise and assist with:
Becoming a Court of Protection Deputy
Appointing a professional Deputy
Support with administration and decision-making
Advice on financial planning, investments and inheritance tax
Disputes over a relative's finances
Disputes over a vulnerable person's welfare and best interests
Statutory Wills
Support and advice for those acting with Power of Attorney
Request a Call Back
Make a quick enquiry below and one of our experts will call you back.
We wouldn't have done it without you.
" Thank you for all your work, help and advice, especially the empathetic way you dealt with me and our family in what has been an extremely upsetting time. "
You have made an emotional and difficult task easy for us.
" We would definitely recommend your services to anyone looking for a professional, prompt and friendly company. "
Extremely happy with the service provided and outcome.
" Thank you so much for the very professional, kind and sensitive way that you have dealt with my clinical negligence case. "
Why choose PHH Solicitors to safeguard a loved one's financial affairs?
We understand that this can be a stressful time and our Court of Protection Solicitors will offer a sympathetic and supportive service to ensure that the financial interests and welfare of your family member or loved one's well-being and financial interests are best protected.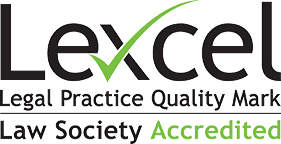 Get in Touch
Complete the form and one of our solicitors will get in touch to discuss how we can help. We will aim to respond within an hour.