PHH Solicitors offer specialist Employment Law advice and representation on the Fylde Coast and across Lancashire areas.
Should you experience a problem in the workplace, our specialist Employment Law department can offer advice, assistance and representation to you.
We cover all aspects of Employment Law and can provide a clear understanding of how the law affects you. We can also represent you at a tribunal, or take action against an employer on your behalf.
We offer a free initial consultation, where we will discuss your rights, and how we can help you to safeguard them. We will also explain the likely costs and funding options available.
We can offer advice and assistance with:
Contracts Disputes
Unfair Dismissal / Constructive Dismissal
Settlement Agreements
Discrimination Claims
Redundancy Claims
Restrictive Covenant Disputes
Request a Call Back
Make a quick enquiry below and one of our experts will call you back.
Employment Tribunals – Advice & Representation: How we work
An Employment Tribunal claim is usually concluded within 6 months of the claim being issued.
The process involves the following stages:
Preparing and issuing the claim;
Exchanging disclosure and preparing witness statements; and
The hearing of the claim.
Claimants are no longer required to pay a fee to issue an Employment Tribunal claim nor a fee for the hearing of the claim. Consequently, the only disbursements which you are likely to incur would be any fees for advice and representation from a barrister.
If you instruct us to represent you in an Employment Tribunal Claim, then our fees are usually calculated according to the hourly rate of Martin Shipway which is £180 per hour plus VAT. Martin is a Director in the firm and an experienced employment lawyer.
Whilst we are unable to confirm the total costs of representation, we estimate that your costs for representation broken down into the above 3 stages usually fall within the following range:
£500-£700 + VAT;
an additional £1,500-£2,500 + VAT; and
an additional £1,500-£2,500 + VAT (excluding barristers' fees).
We estimate that the fee of a barrister for a 1-day final hearing is likely to be within the range of £1,250-£2,000 +VAT.
In some cases, we may be prepared to enter into a Damages-Based Agreement/No Win-No Fee agreement with you. In those cases, barristers' fees are excluded from the Agreement and must be paid in full by you.
Why choose PHH Solicitors for Employment Law?
PHH Solicitors is a Lexcel Accredited Law Practice and dedicated to maintaining exceptional levels of client care. Established for over 30 years, we provide first-class legal advice and support for Employment Law for Employees who work locally around the Fylde Coast and North West UK.
We can help you with all employment law matters and wish to assure you that our Employment Law professionals are here to support, help and protect your best interests.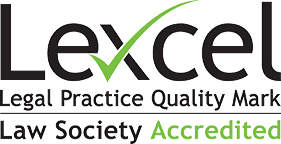 Get in Touch
Complete the form and one of our solicitors will get in touch to discuss how we can help. We will aim to respond within an hour.