PHH Solicitors are recognised as Contentious Probate legal experts on the Fylde Coast.
Contentious Probate Solicitors
We understand that the death of a loved one can be an emotional and distressing time, but we are able to provide timely and sympathetic advice on the legal implications should you wish to make a claim, or if you find yourself having to defend one.
Their vast experience can help you to resolve inheritance disputes as quickly as possible and achieve the best possible outcome, hopefully without going to court. Some disputes sadly, cannot be resolved without Court action, but in those cases, we are ready to fight for your best interests, and we are committed to achieving the best possible outcome to you.
We can offer advice, guidance and representation on all contentious probate matters, including:
Claims under the Inheritance (Provision for Family and Dependents) Act 1975
Challenging and defending the validity of a Will
Personal liability of trustees
Proprietary estoppel claims
Claims against Executors or Trustees
Breach of Trust Disputes
Applications to the Court of Protection
Request a Call Back
Make a quick enquiry below and one of our experts will call you back.
We wouldn't have done it without you.
" Thank you for all your work, help and advice, especially the empathetic way you dealt with me and our family in what has been an extremely upsetting time. "
You have made an emotional and difficult task easy for us.
" We would definitely recommend your services to anyone looking for a professional, prompt and friendly company. "
Extremely happy with the service provided and outcome.
" Thank you so much for the very professional, kind and sensitive way that you have dealt with my clinical negligence case. "
Why choose PHH Solicitors to handle your Contentious Probate?
PHH Solicitors is a Lexcel Accredited Law Practice and dedicated to maintaining exceptional levels of client care. Established for over 30 years, we provide first-class legal advice and support for all Contentious Probate matters.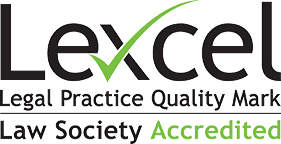 Get in Touch
Complete the form and one of our solicitors will get in touch to discuss how we can help. We will aim to respond within an hour.