PHH Solicitors are recognised as the Wills and Probate legal specialists on the Fylde Coast and across Lancashire areas.
Whether you are an individual, married couple, cohabitee or in a civil partnership, PHH Solicitors can advise and assist with all aspects of your Will and probate, with tax-efficient estate planning; ensuring your wealth is safeguarded and benefits the right people as you have intended.
Wills & Probate – We can advise and assist with:
Writing a Will
Lasting Powers of Attorney
Discretionary Trusts
Court of Protection
Inheritance Tax Planning
Business issues
Trusts of the family home
Nursing Care Fee Planning
Grants of Probate
Estate Administration
Request a Call Back
Make a quick enquiry below and one of our experts will call you back.
Probate & Administration of Estates
PHH Solicitors understand sorting out the legal formalities after someone's death can be a difficult and emotional time, and we will always help make the process straightforward for you.
We manage all Wills and matters of probate with sensitivity and discretion, with clear advice and practical assistance on all legal aspects and issues arising in the administration of a deceased's estate.
We also can deal with obtaining Grants of Probate where someone has died leaving a Will, and obtain Grants of Letters of Administration where there is no Will.
Formation & Administration of Trusts
Should you wish to make lifetime arrangements to provide for young children or a family member with a disability, PHH Solicitors can help to establish a Trust from which monies and assets can be held. We can also assist with ongoing administration and taxation of a trust and act as a trustee.
To find out how we can help you to write a will or form a Trust, contact us online or call 01253 824 216. Home visits are available for elderly or infirm clients who are unable to attend at our offices.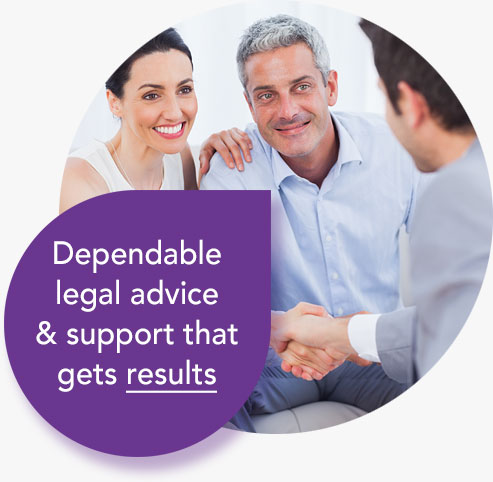 View Schedule of Fees for Probate Services
Fees for Dealing with the Administration of an Estate
Our Fees are based on us applying for the Grant and collecting and distributing the assets. Our hourly charges range from £150 – £201 per hour, dependent on the level of experience of the file handler. The total costs are based on the amount of time we believe it will take to administer your matter, however, this can vary due to individual circumstances.
For example, if there is one beneficiary and no property, then our costs will be at the lower end of the scale. If there are multiple beneficiaries, a property and multiple bank accounts, then the costs will be at the higher end of the scale.
The following charges apply where:
There is a Valid Will
There is no more than one property
There are no more than 3 bank accounts
There are no other intangible assets
There are between 1-4 beneficiaries
There are no disputes between beneficiaries on the division of assets. If disputes arise this is likely to lead to an increase in costs
There is no inheritance tax payable and the executors do not need to submit a full account to HMRC
There are no claims made against the estate
| Gross Asset Value | Fee all excl. VAT @20% |
| --- | --- |
| Up to £20,000 | £650 to £1,250 |
| £20,001 to £50,000 | £1,250 to £2,500 |
| £ 50,001 to £100,000 | £2,500 to £3,500 |
| £100,000 to £150,000 | £3,500 to £4,000 |
| £150,001 to £200,000 | £4,000 to £5,000 |
| £200,001 to £300,000 | £5,000 to £6,500 |
| £300,001 to £350,000 | £6,500 to £7,500 |
| £350,001 to £450,000 | £7,500 to £8,000 |
| £450,001 and above | By Agreement |
If you do not wish for us to administer the estate but want us to just obtain a Grant of Probate we charge a one-off fee of £495 +VAT + Disbursements
Disbursements
All of the above fees are exclusive of disbursements. Disbursements are costs that are incurred on your behalf, such as Probate Court Fees, Estate Agent Commission and any other third-party costs.
Usual Disbursements are:
£157.50 Probate Court Fee
£7.00 Oath Fee (per executor)
Trustee Act Notice in the London Gazette and Local Paper (Helps to Protect against unexpected claims from creditors)
We handle the payment of disbursements for you so as to ensure a smoother process
If you do not wish for us to administer the estate but want us to just obtain a Grant of Probate we charge a one-off fee of £495 +VAT + Disbursements
Potential Additional Costs
If there is no will or if the estate consists of any shareholdings (stocks and bonds) there is likely to be additional costs that could range significantly depending on the estate and how it is to be dealt with. We can give you a more accurate quote once we have the information.
Dealing with the sale of or transfer of any property is not included
We wouldn't have done it without you.
" Thank you for all your work, help and advice, especially the empathetic way you dealt with me and our family in what has been an extremely upsetting time. "
You have made an emotional and difficult task easy for us.
" We would definitely recommend your services to anyone looking for a professional, prompt and friendly company. "
Extremely happy with the service provided and outcome.
" Thank you so much for the very professional, kind and sensitive way that you have dealt with my clinical negligence case. "
Why choose PHH Solicitors to manage your Will and Estate?
PHH Solicitors have over 30 years' experience of advising and completing wills for clients of all ages and circumstances.
By choosing PHH Solicitors to prepare your will and administer your estate, you can be assured that it will be a tailored to your most exacting needs and wishes by an experienced solicitor.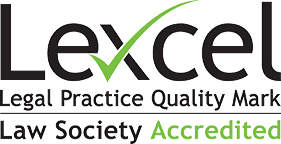 Get in Touch
Complete the form and one of our solicitors will get in touch to discuss how we can help. We will aim to respond within an hour.