PHH Solicitors are recognised as Fixed Fee Divorce specialists on the Fylde Coast and across Lancashire areas.
If the terms of your divorce are agreed and uncontested, our Divorce Solicitors can help you with your Application for a Fixed Fee Divorce. The Application can be dealt with by post or with a personal attendance at the office.
If you are the Petitioner our Fixed Fee Divorce Package is £600.00 (plus VAT) plus any disbursements which may apply.  It is likely that the only applicable disbursement as the Petitioner will be the issue fee of £550.00.
Our Fixed Fee Divorce Package includes:
Drafting and preparing the Petition.
Arranging for documentation to be issued at Court.
After your husband/wife is served, notifying you and then dealing with the drafting of the Application for Decree Nisi and Statement in Support.
Applying for Decree Nisi.
Applying for Decree Absolute.
The package is not available in the following circumstances:
Where an amended or further petition is required or a change of instructions or grounds
If matters were not agreed by your husband/wife
Where we have difficulties serving the other party with the divorce documentation.
Respondent Fixed Fee Package
If you are the Respondent in the divorce proceedings, then we offer the same fixed fee package but at a cost of £300.00 plus VAT.  As the Respondent, it is unlikely that any disbursements will apply in your case.
Request a Call Back
Make a quick enquiry below and one of our experts will call you back.
We wouldn't have done it without you.
" Thank you for all your work, help and advice, especially the empathetic way you dealt with me and our family in what has been an extremely upsetting time. "
You have made an emotional and difficult task easy for us.
" We would definitely recommend your services to anyone looking for a professional, prompt and friendly company. "
Extremely happy with the service provided and outcome.
" Thank you so much for the very professional, kind and sensitive way that you have dealt with my clinical negligence case. "
Why Choose PHH Solicitors for your Fixed Fee Divorce?
We understand the breakdown of a relationship can be a very stressful time in your life, and you can expect our specialist Divorce Solicitors to be sympathetic and sensitive to your needs.
They will assist you with your fixed fee divorce from start to finish and will always provide clear straightforward advice and support.
To book a free initial consultation with a Divorce Solicitor, call 01253 824 216 or get in touch online.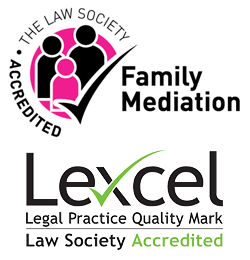 Get in Touch
Complete the form and one of our solicitors will get in touch to discuss how we can help. We will aim to respond within an hour.